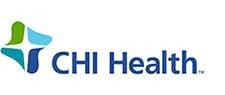 New Cardiac Chief of Surgery Joins CHI Health
CHI Health welcomes Robert Gallegos, MD, PhD, FACC, as the next leader of heart surgery programs, helping bolster CHI Health's position as the most comprehensive center for cardiovascular care in the region.
Dr. Gallegos will serve as chief of Cardiac Surgery at CHI Health and comes with a proven record of excellence in heart surgery. He has spent the last five years at The Iowa Clinic where he performed 200 heart surgeries a year. 
Dr. Gallegos joins a structural heart team that has become a pioneer in heart health. CHI Health cardiologists were the first in the region to perform the Watchman procedure on atrial fibrillation patients, and the first to complete the TAVR procedure to treat aortic valve stenosis.
"My hope is to bring my expertise to it as well," said Dr. Gallegos. "I was part of the original studies that actually brought TAVR and MitraClip to the country. I was part of the many initial clinical trials."
Dr. Gallegos' clinical research has been focused primarily on valvular disease but he brings a wealth of experience and expertise in heart failure and cardiac transplant.
"I did a lot of work in the cardiac regenerative world, looking at stem cell therapy in terms of treating heart failure. To go along with that, in my past, I did transplant and ventricular assist devices. I'm looking to assist in our echo program and further develop our heart failure program down the road. Our goal is ultimately to offer the latest advanced heart therapies to all of our patients," said Dr. Gallegos. 
Dr. Gallegos earned his medical degree from the University of California, San Diego. He completed a general surgery residency and earned a PhD in experimental surgery at the University of Minnesota, followed by a cardiac surgery fellowship at the renowned Brigham and Women's Hospital at Harvard Medical School in Boston. His time in Boston was spent not only in medical practice but also in research, investigating innovative ways to fix hearts.
"The successful recruitment of Dr. Gallegos is another triumph in the long line of accomplishments for CHI Health and our cardiovascular program," said CHI Health Chair of Surgery Dr. Waddah Al-Refaie. "We look forward to the expertise Dr. Gallegos will bring to our program and to our patients."
Adding Dr. Gallegos and his skills not only adds depth to the cardiovascular program, it means patients can continue to count on CHI Health as a destination for cardiac care.
"We will work with you to provide exceptional care for your patients," said Dr. Gallegos. "We are committed to treating them in the highest quality with the most advanced therapies today."  
Dr. Gallegos will treat patients at CHI Health Creighton University Medical Center-Bergan Mercy.
Providers looking for more information, or to connect about a patient please call (402) 399-9990.