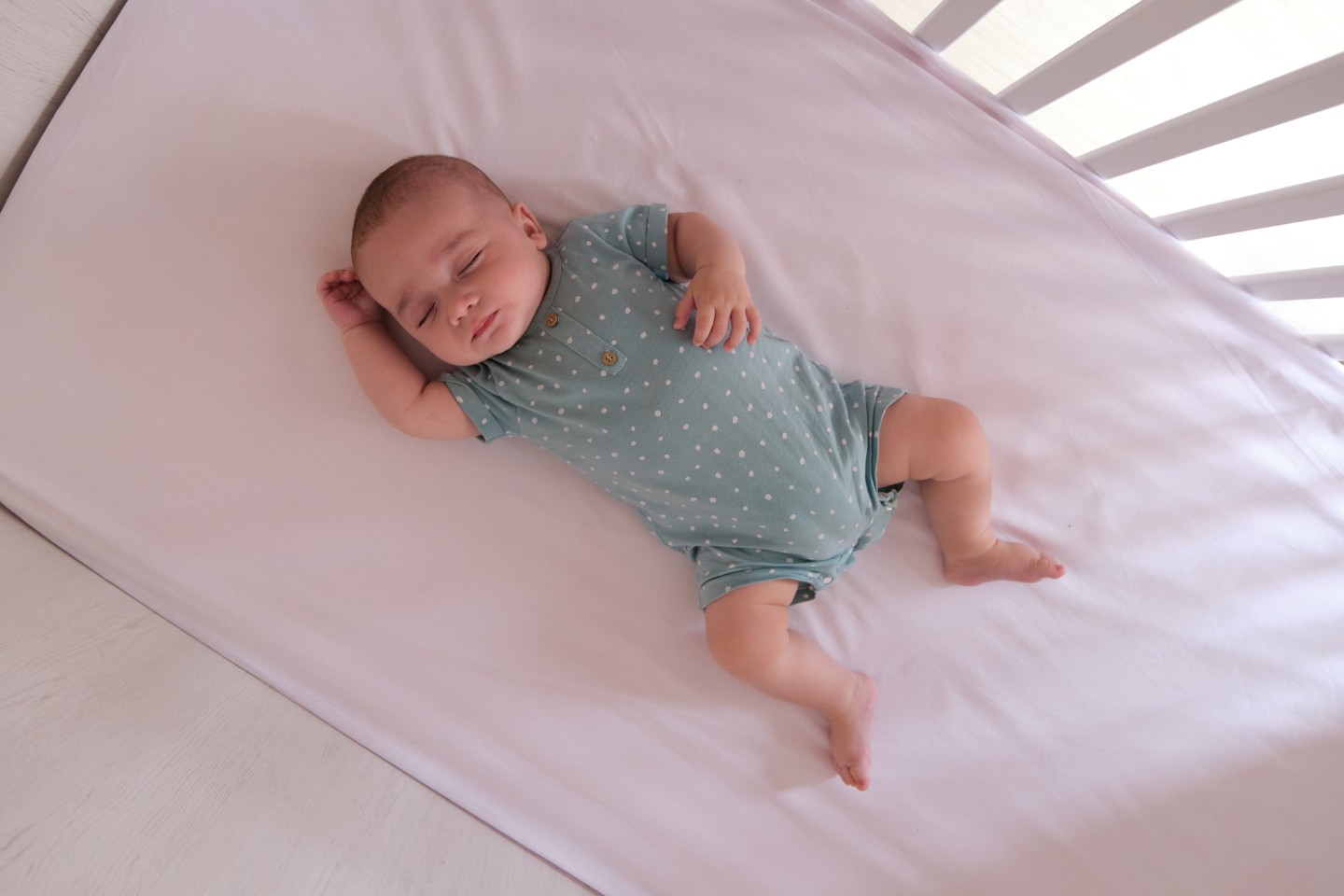 Be SIDS Safe: 5 Sleeping Practices for Baby
It's hard to imagine anything more devastating than a sudden infant death. Still, it happens about 3,500 times a year to families in the U.S.
You may have heard of sudden infant death syndrome (SIDS), which is the term used when a baby younger than age 1 dies and there's no known cause. A newer term that includes SIDS, accidental death, suffocation in a sleeping environment and other deaths of unknown causes is Sudden Unexplained Infant Death Syndrome (SUIDS).
For babies up to one year of age, the American Academy of Pediatrics (AAP)* offers several recommendations to reduce the risk of all sleep-related infant deaths.
5 Tips to Prevent SIDS in Babies
1.) Sleeping on their back is best, every nap and every night.
Always place your baby on his or her back to sleep. Some new parents worry about the risk of choking, but baby's airway anatomy and gag reflex help prevent this from happening. Some babies will learn to roll on their stomachs. If they are comfortable rolling from back to tummy and tummy to back, just be sure there are no blankets, pillows or stuffed toys or bumper pads in your baby's bed.
2.) Use a firm, flat mattress with a fitted sheet.
Choose a crib, bassinet, portable crib or play yard that meets safety standards, and make sure the mattress is designed for your specific crib and fits tightly. Check the CPSC website (cpsc.gov/recalls) to make sure your crib hasn't been recalled.
Don't let your baby sleep in a car seat, stroller, swing, infant carrier or sling. The same goes for products not specifically marketed for infant sleep, such as Boppy pillows and Dock-a-Tots. Other infant sleep products (such as baby boxes, hammocks, baby nests, travel bassinets) should only be used if they meet federal safety standards for cribs, bassinets, portable cribs or play yards. The old adage not to disturb a sleeping baby does not apply in this case. If your baby falls asleep in a car seat or other device, move them to their crib and place them on their back as soon as possible.
3.) Stow all the soft stuff.
Clear the crib mattress of all other objects, including pillows, toys, quilts, mattress toppers, non-fitted sheets, blankets, toys, bumper pads. All of these objects can increase the risk of your baby suffocating, being strangulated or entrapped.
4.) Skip the covers.
Overheating can increase the risk of SIDS, so you should always pay attention to signs that your baby is too hot (sweating, chest is hot to the touch, flushed skin). Do not use blankets, sleepers, swaddles or other weight objects on or near your baby. Instead, dress your baby in layers of clothing or a wearable blanket. It's recommended to dress your baby in only one more layer than you are wearing.
5.) Share a room instead of a bed with baby, ideally until six months of age.
Sharing a room with your baby may decrease the risk of SIDS by as much as 50%. It's much safer than bed sharing. It's also recommended to place the crib close to your bed so that the baby is within view.
While it may feel cozy to nap with your baby, it's not safe. Sleeping with an infant on a couch, soft armchair or cushion raises the risk of sleep-related infant death by 67 percent.
Other Tips for Preventing SIDS
Breastmilk has been found to reduce the risk of SIDS, and should be the sole source of nutrition for your baby for about six months.
Don't use alcohol or illicit substances. The risk of sleep-related infant death increases 10-fold when a baby shares a bed with someone who is fatigued or has used alcohol, drugs or medications which make it harder to wake up.
Using a pacifier has been found to reduce SIDS risk, just wait until breastfeeding is established before offering a pacifier. Never hang a pacifier around a baby's neck.
Stay smoke-free. Smoking while pregnant and smoke in a baby's environment are significant SIDS risk factors.
Prenatal care has been found to reduce risk of SIDS, so have regular appointments before your baby is born. Well-child visits with your pediatrician are also important. Reach out to one of our CHI Health Providers for more information.
Resources:
*https://www.healthychildren.org/English/ages-stages/baby/sleep/Pages/A-Parents-Guide-to-Safe-Sleep.aspx
 
Related Articles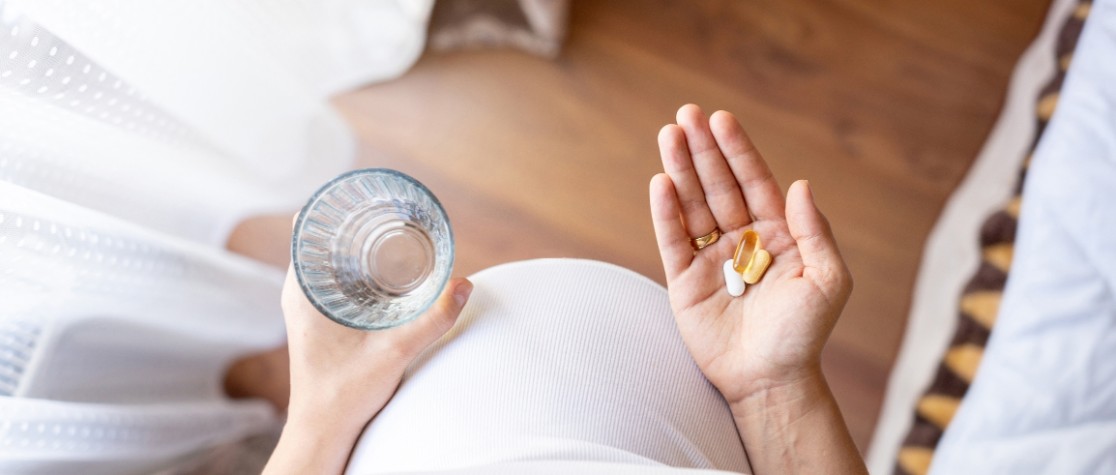 NOV 29, 2023
Test your knowledge with this true-or-false prenatal vitamin quiz.
Read More
Stay Informed
When you need local health information from a trusted source, turn to the CHI Health Better You eNewsletter.